All-Test Pro Range
All Test Pro™ offers a range of Offline and Online portable field test instruments which can uncover any motor or transformer electrical circuit faults in minutes. Test any size AC or DC motor within a minute and immediately see the health status of the equipment. Download the data and run trend analysis for specific machines, generate technical reports, incorporate other tests into the electrical equipment reports. Deployment of this technology can yield ROI limited to weeks.
Predictive maintenance
Quality control
Trouble shooting 
Using All-Test Pro greatly increases the profitability of your plant.
Versatile - Works on all types and sizes of motors- induction, synchronous, servo, DC and more.
Sensitive - Detects faults at their earliest stages, before motor failure. Detects "deep" winding faults that even a surge test will miss.
Fast - Most tests take only a minute and give you a complete picture of the motor health.
Expert software provides fault diagnosis plus trending of all data.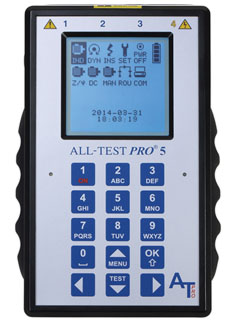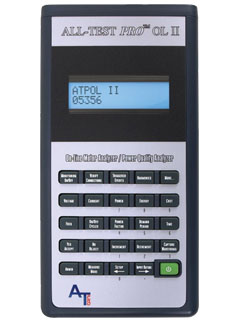 DOWNLOADS
Product Brochure (1.7mb)
Implementing ESA (3.3mb)
Tracking Rolling Element Bearing Failures (5mb)
Article - Which Road Will You Take? (310kb)
Article - Energy Savings Newsletter 2010 (2mb)